---
---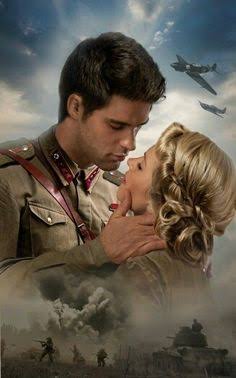 credit
---
---
He was a rolling wave crashing
A hurricane threatening...
I knew it
But I stepped into
His storm
And got swept away
By his tides...
---
He detonated bombs
Fought furiously
Across enemy lines
But would ever fail to quench
The fire ravaging
The pain now devastating...
---
A dance in victory
A smile in pain
The nights grow longer
Across battle fields
For He was one man
I dared not loose...
---
But he had a date
With sudden death
All he had
Was a few gulps
Of borrowed breath
And not even I
Could stop the rain
Of piercing bullets...
---
It did happen one day
And my stars tumbled
From the Skies...
---
It was my maiden flight
And I wanted him
To forever stay
Did I seek to read
This book of Lamentations
Or the epistle
Of the wailing prophet?
He got blown away
In the fields...
---
Ever heartbroken
Ever I remain in solitude
For I dared to love
A soldier...
---
I dared to love
A soldier...
---
---
Thank you for stopping by my neighbourhood ❤❤❤🌹❤❤❤