---
---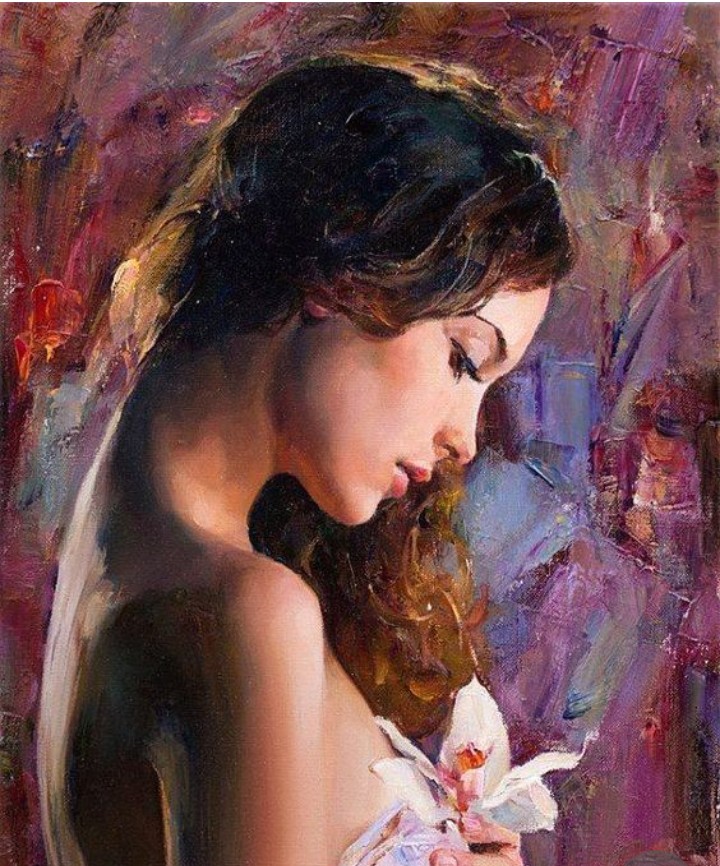 credit
---
---
Am I a fair maiden
Doomed to fate?
Or is it my destiny
To wander in shame?...
---
Do I dare hope
That I would again
Dance in the mists
Of the garden
Or fly on the wings
Of cherubs?...
---
I am the queen of love
But this lonely night
I loath love
And wish I was not called
Eve, the mother of living...

---
When my eyes were unveiled
I had wisdom
When angels rose
I flew in their midst...
Now my deep despair
Moans in silence
And I just want to walk
Beneath this moonlight
And forget every injustice
To my kind...
---
Am I stoned for adultery?
While he revels
In the aftermath
Of the heat?...
Is my fate to satisfy
His every whim
And darkest desires?
What of mine???...
---
Just call me Eve
Or I remain ever nameless
For the injustices
To my own
To my kind...
---
I put off the fires
That keep serpents away
Am I an ad lib
And a loose limb?
I condemn such lies
And travesty
And many injustices
To find my way
Towards the light...
---
Beneath the silence
Of the grey skies
Let my grieving heart
Seek solace in the dark
Far beyond the stars...
---
I left paradise for pain
A mystery yet unravelled
And now I close my eyes
Oblivious to all living
To all loving
These are my travails...
Just call me Eve
Your Eve
Your pain
Your pleasure...

---
---
---
---
Thank you for stopping by my neighbourhood ❤❤❤🌹❤❤❤