---
---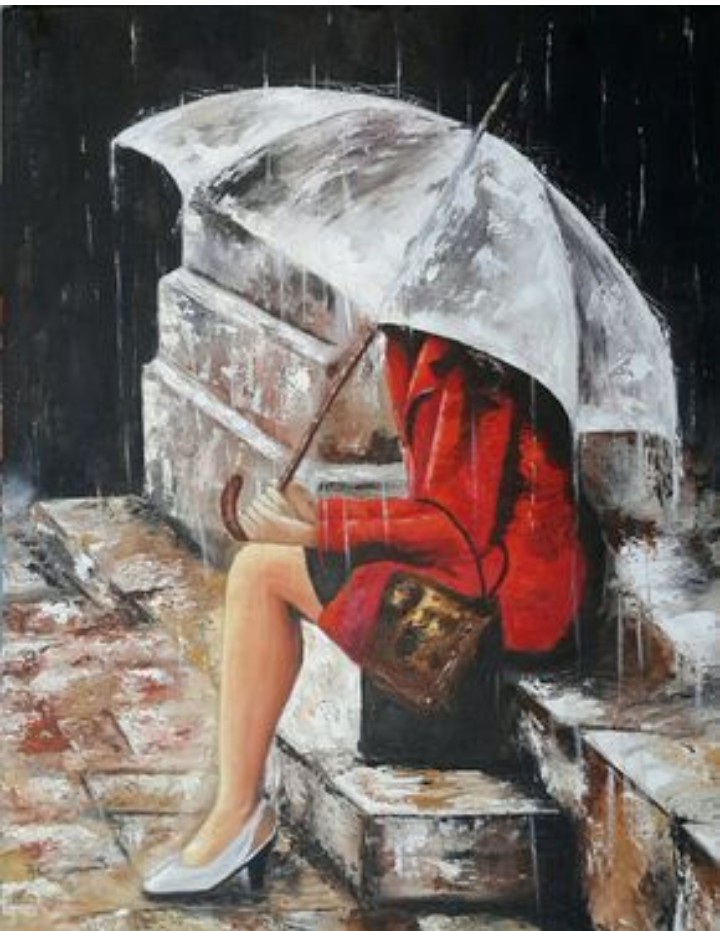 credit
---
---
Rain-drops!
Tear-drops!
Why do they drip
Together?
And fall
Casting a shadow
And crushing many a-dream?...
---
The skies heave
With the sadness
Of the clouds
To taint the beauty
Of the rainbow's colours...
---
The stars trickle
And splatter
Like lightning...
A mirror image
Of a splintered heart
Seeking refuge
From hurting memories...
---
I hold tight my umbrella
Watching many feet
Clatter home
But I don't care about
The stares my way
I just need the rain-drops
To mingle with my pain
To stop the storm
Raging in my sea...
---
Perhaps
To blemish your memories
And heal
Broken pieces
Is why the rain-drops drip...
And my tear-drops too
To remind me
That you are not worth it after all...
---
Case dismissed!
I turn off the faucet
Of my raining tear-drops
And hurry home...
Perhaps for a cup of tea
Under the humdrum
Of the falling rain-drops...
---
---
---
Thank you for stopping by my neighbourhood ❤❤❤🌹❤❤❤